N9VV Video Library: http://www.screencast.com/users/N9VV


DDC/DUC HF + 6M Transceivers


Offices in USA and India

Distributors: UK, Italy, Germany, France, Spain, Sweden - more to come!
---
Saturday evening 7pm - April 11, 2014

******** You should remove the database.xml file. ********

PowerSDR_mRX_3.2.10 is now available for download on the http://openhpsdr.org website. Features added to this release includes:

AmpView Form - This form allows you to see in real-time the gain and phase characteristics of your amplifier. More details are provided in the PureSignal User Guide 2014-03-14 pg 7-8.

A few changes have been made to the various delays found on the Setup=>Options page. The PTT Delay was removed as the MOX Delay provides the same feature. A RX Delay was added to provide delay between the PTT Out dropping and the receiver turning back on. The CW Key-Down Delay sets the time between the key down and when the RF is produced.

For the ANAN users you will find a separate PA disable control for HF and VHF use. The Disable HF PA control is on the Setup=>Ant Filters=>Antenna page and the one for VHF is on the XVTRs Form.

A couple of new controls were added to the Setup=>Ant Filters=>HPF/LPF page. One is for controlling the 6m preamp and the other allows for the HPF to be in a disabled condition during transmit. This will ground all relay paths including bypass.

The AGC Decay can now be set as low as 1mS when using the AGC Custom mode. This was done so that you can select very fast AGC recovery on RX2 for full-duplex CW operation.

73,
Doug, W5WC
Warren, NR0V


NIIOS® Soft-Core Processing DDC/DUC Transceiver
Zephyr Engineering introduces SDRstick(TM)



(click on Logo for more information)



New brochures for latest products
UPSDR2 and HSMCMEC-AD1

watch for information about new products and software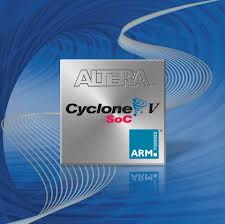 watch for amazing developments using
Altera Cyclone-V© FPGA




This page is best viewed with this side up.

I certify that no electrons were created, destroyed, annoyed,


damaged or harmed in the creation of these pages

** IMAGES AND LINKS SHOWN HERE ARE SHARED WITH YOU
FOR ENTERTAINMENT PURPOSES ONLY **

These webpages represent my personal interests and enthusiasm for Ham Radio
This is my hobby. I am not an employee of any company, distributor, sales, support or service
organization. I am not soliciting your purchase of any particular product.

This information is not to be used for Human Safety purposes.